F45eagle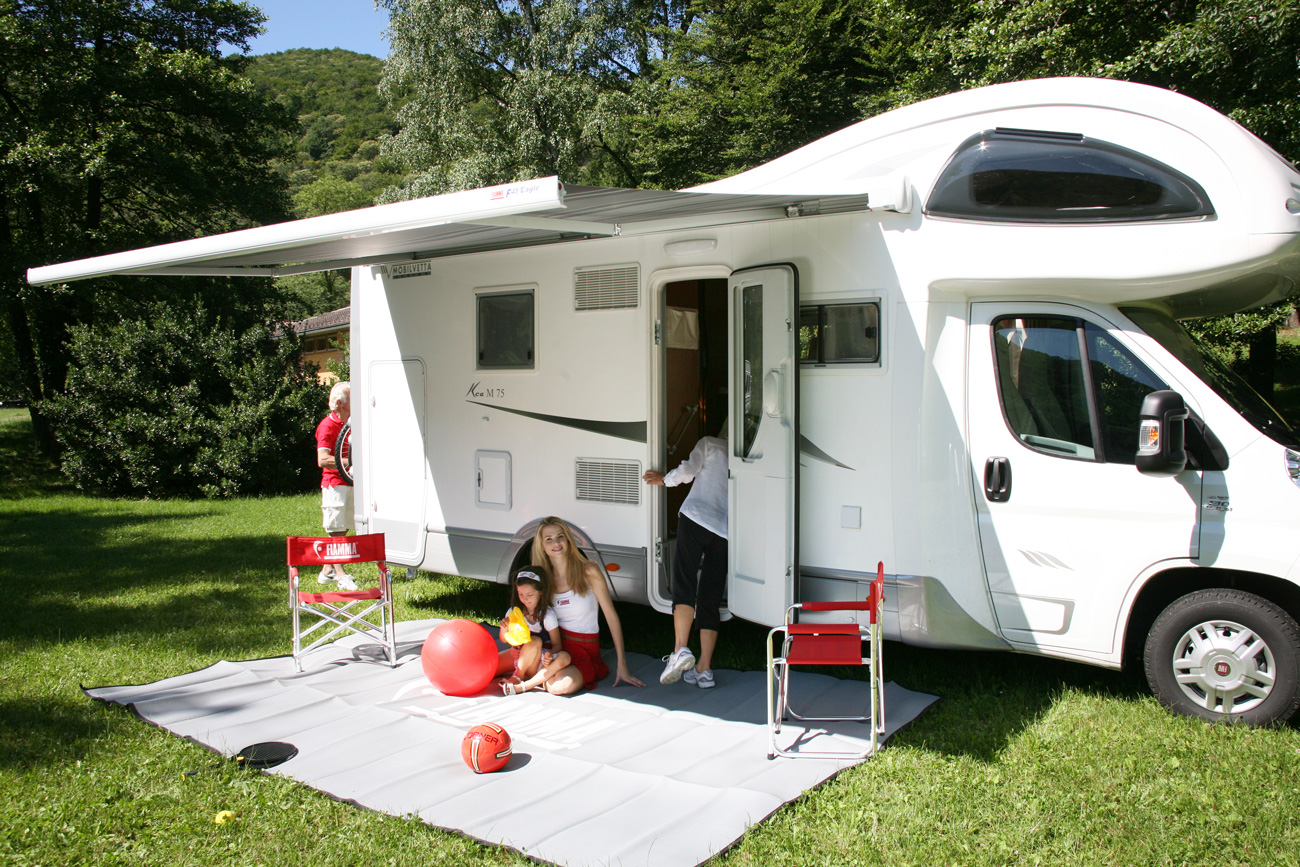 title_product_description
New automatic extra-strong awning, with no legs, for motorhomes, provided with Wind Detective System, wind sensor In order to grant maximum comfort and complete safety the 12Vcc electric awning can be easily opened by a switch inserted in the wall of the vehicle. Wind Detective System: the innovative wind sensor system that automatically activates the 12Vcc motor and closes the awning in case of strong wind.
It avoids possible damages of the awning. More safety and less worry. The telescopic self-supporting arms are reinforced thanks to the innovative and sturdy duralumin Double Block® that doesn't require the use of support legs.
The angle of inclination of the arms is fixed in advance at 10 degrees, but can be changed according to the height of motorhome from 5 to 17 degrees, enabling the correct flow of the water.
The F45 Eagle is provided with the tested external 12 Vcc motor kit with the useful wall control for an easy opening-closing or stop in the required position. Motor kit also allows manual closing in case of emergency. It can be always operated with safety.
The arms are preset for the passage of the electric cables for optional LED kits. F45eagle is provided with sturdy all length aluminium brackets, screws with spacers and internal counterbrackets that grant a safe and solid installation on the vehicle.
Write a review
Your Review:
Rating:
Bad
Good
Enter the code in the box below:
Item
Description
Price

06472A01R

F45 Eagle 400 Polar White (13'8") - 8'2" extension/81lbs.
$2,174.00

Mentioned prices are suggested retail prices, Vat, Installation, Duties and Transport cost excluded.

Standard delivered with: 12V motor, bracket, wall switch and wind sensor.

Standard Fabric color: Royal Grey.

Important: verify with your trusted dealer if your camper or motorhome is suitable for the installation of the F45eagle with the sturdy all length aluminium bracket. The vehicle must be sturdy enough to support the weight and the tension of the open awning, not having the legs. Fiamma refuses all responsibility for damages to the walls or for water seepages due to an incorrect installation or due to installations on weak walls.
Spare parts
Video
User's Manual