Outdoor Ladders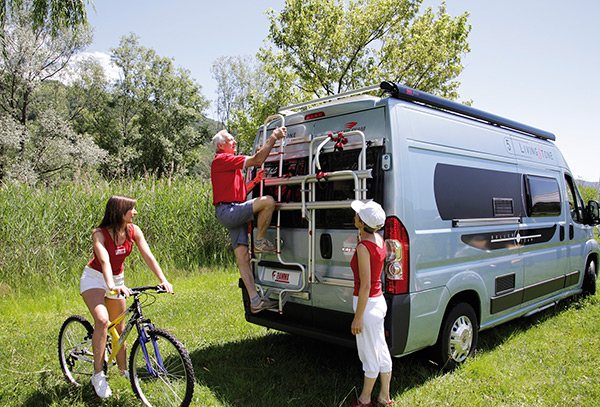 High quality aluminium ladders
Sturdy and lightweight high quality exterior ladders.
Ø 30mm and 2mm thick tubes in anodized aluminium. Inner width: 28cm. Total step width: 35cm.
Updated measures in accordance with the European standard UNI EN 131. Non-skid steps.
Deluxe DJ: supplied with Fixing Bars for easy and quick installation on the rear door. It can be combined with Carry-Bike 200 DJ. version for ProMaster H3 now available.
Deluxe Sprinter: can be mounted on the left rear door and this item is compatible with the installation on the right rear door of the bike carrier Carry-Bike 200 DJ Sprinter / Crafter (02093-93-). The structure can be folded up for maximum ease of use.