portable toilettes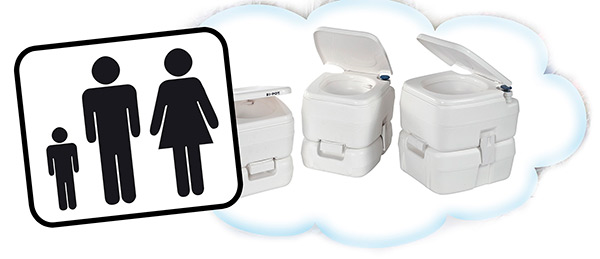 100% Hygiene for the sake of your health. New and elegant design! Strong Fiamma portable toilet, available in 3 models of different dimensions. Fiamma Bi-Pot is a simple, strong self-contained fresh water flush portable toilet.
A very simple system that is both strong and easy to clean. Compact, it can be completely dismantled, including the valve, for thorough and total cleaning.
Sturdy and solid handle for easy transportation. Large waste cap: no drainpipe, emptying is easy and hygienic, no clogging.
Each tank is electronically tested for a perfect seal. Handy side clips to connect the upper and lower tanks.
Solid and practical piston pump that guarantees three powerful directional rinse jets.
It can be completely dismantled.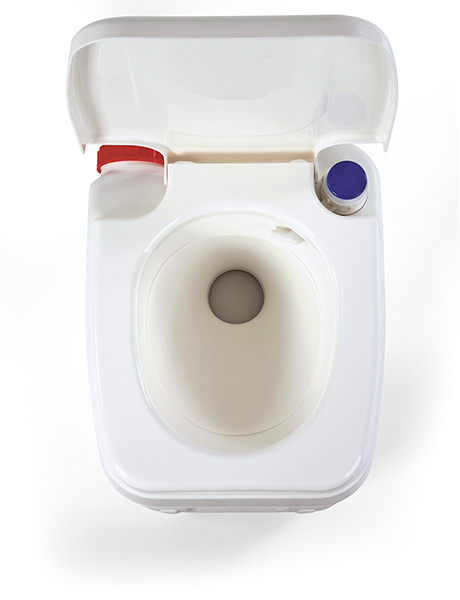 Easy hooking The only one with sturdy side hooks in stainless steel!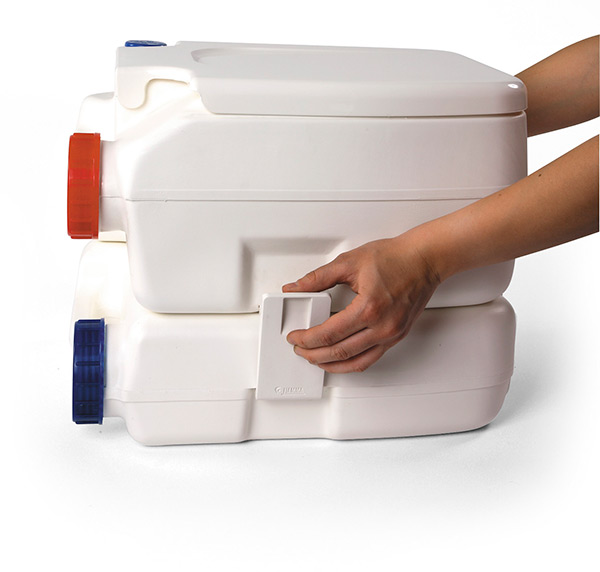 External Air valve Completely external for easy maintenance.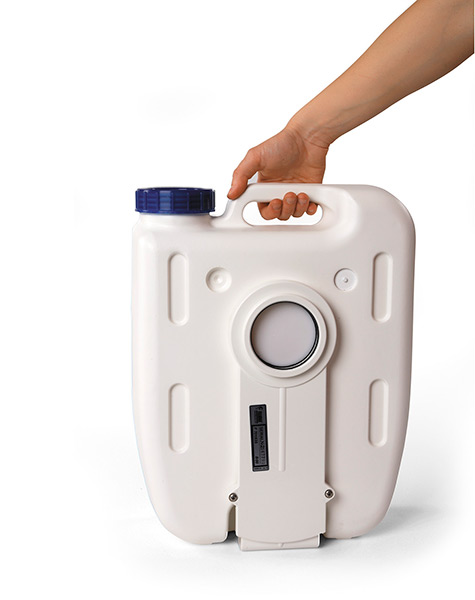 Sturdy collecting tank Seam-free one-piece construction. Absolutely no possibility of leaks.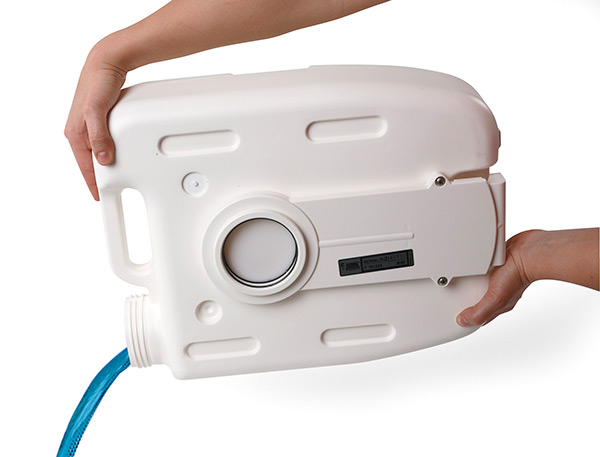 Articles
| | | |
| --- | --- | --- |
| Item | Description | Price |
| 01356-01- | Bi-pot 30 - dim. 17"x14"x12" - lower tant capacity 11L | $138.00 |
| 01354-01- | Bi-pot 34 - dim. 17"x14"x13" - lower tant capacity 13L | $144.00 |
| 01355-01- | Bi-pot 39 - dim. 17"x14"x15" - lower tant capacity 20L | $145.00 |
Mentioned prices are suggested retail prices, Vat, Installation, Duties and Transport cost excluded.
Description
Bi-pot 30 - dim. 17"x14"x12" - lower tant capacity 11L
Bi-pot 34 - dim. 17"x14"x13" - lower tant capacity 13L
Bi-pot 39 - dim. 17"x14"x15" - lower tant capacity 20L
Upper tank
10 l
15 l
15 l
Lower tank
11 l
13 l
20 l
Weight
8.8 lbs
10.1 lbs
10.1 lbs
Dimensions
43,5x34,5x30h cm
43,5x36x34h cm
43,5x36x39,2h cm
Colour
grey
grey
grey
print
print
print