Pro Series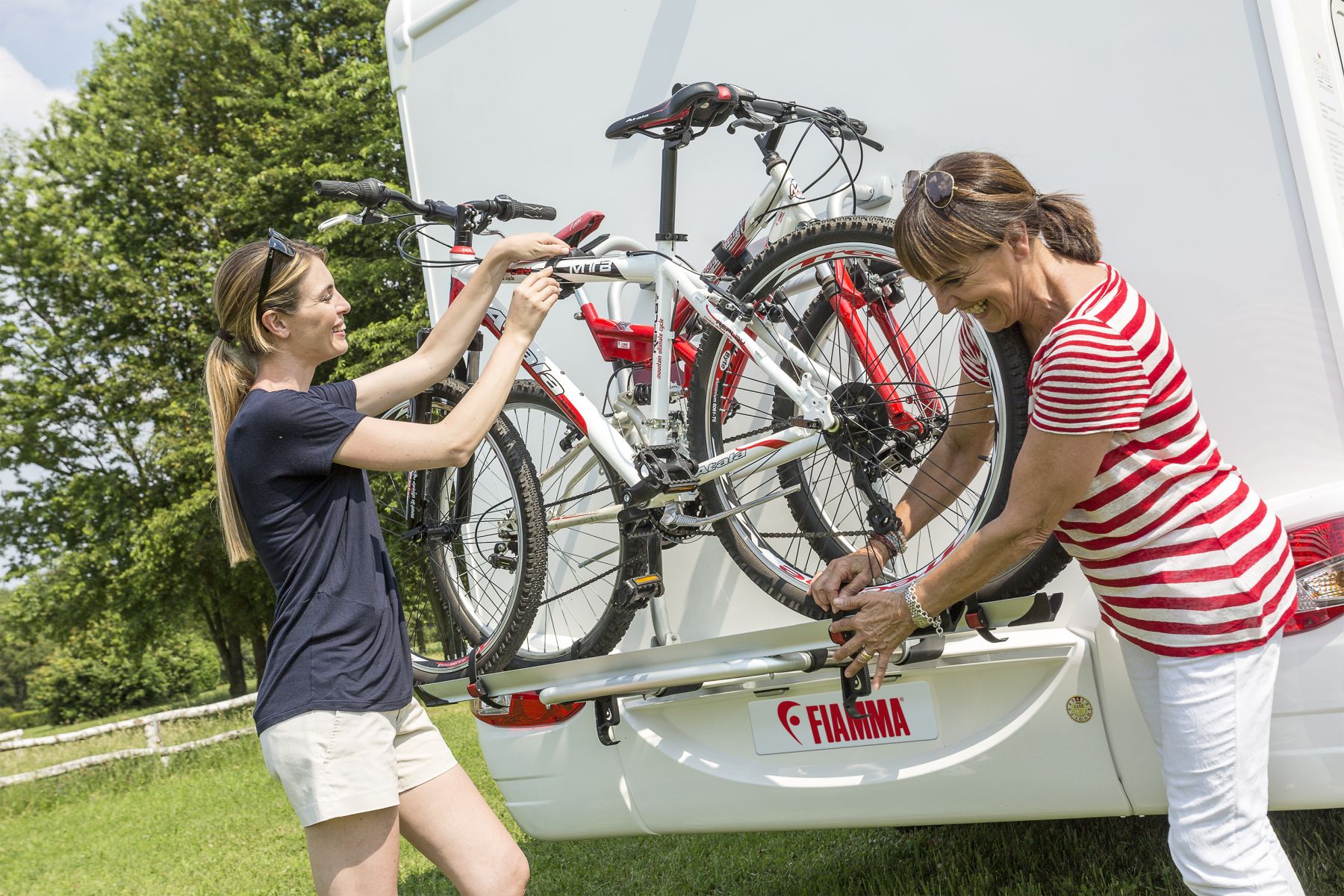 title_product_description
CARRY-BIKE Pro Series.
Flexibility and sturdiness. The combination of sturdiness and style taking the range forwards.


Write a review
Your Review:
Rating:
Bad
Good
Enter the code in the box below:
Selection guide
Vehicle
Suitable for all types of motorhomes.
Position To be installed on the back wall of your motorhome. Pro C is specially designed to fit below the rear window.
Capacity Two bikes carried as standard, up to 4 with extra Rails and Bike-Blocks optional.
Max load 60 kg.
Rails Two Rail Quick delivered as standard which can carry any sort of bike and can also slide horizontally for easy positioning of the bikes.
Bike-Block Pro Bike-Block Pro 1 and 3 delivered as standard. Bike-Block 2 and 4 optional for extra bikes.
Models
PRO C The compact and classic bike carrier, the short version of the Pro line which is installed under the rear window whilst still allowing it to open.
It is installed under the rear window while still allowing it to open. The Carry-Bike Pro C can be installed on all types of motorhomes. It is highly recommended by experts in the industry as the strongest bike carrier on the market. Delivered with patented Zoom-4-Bikes strenghtened rail support that can carry up to two additional rails.
Carries up to 60 Kg. New up-to-date model with lower fixing kits with elegant Kit Support Bar provided with screws and counter plates for more flexibility of installation: the screws can slide over the bar to be adjusted to the different wheel bases.
Item
Description
Price

02094-09A

Carry-Bike PRO (Mounting brackets included)
$371.00

02094-10A

Carry-Bike PRO C (Mounting brackets included)
$381.00

02094-10V

Carry-Bike PRO C N (Mounting brackets NOT included)
$355.00

Mentioned prices are suggested retail prices, Vat, Installation, Duties and Transport cost excluded.

* Choose N version if your vehicle has Fiamma original bracket pre-installed on it.